The master program in Sales Management is the first Master's program in Europe for the field of sales. It combines know-how from top scientific research with a strong practical orientation. For example, real strategic challenges from well-known companies are provided to which the Sales Management students develop solutions. Negotiating in front of the camera with real sales professionals is also part of the program. Students in the master's program gain deep insights into the partner companies and the professional challenges in sales management even before they graduate. In addition, our students get to know sales executives from well-known companies from the first semester onwards, enabling them to build up professional networks at an early stage. Sales Management is a specialized degree program of the Sales Management Department field of competence.
Information about the study program
Those who would like to study this program,
Product Manager at Interhyp Group
I've wanted to work in sales for a long time because I think it's a very versatile and exciting field. The programme is the only one of its kind in Germany. No other university offers the combination of subjects and opportunities offered by the university and its practice partners. The degree programme is the best choice to optimally prepare for a career in sales.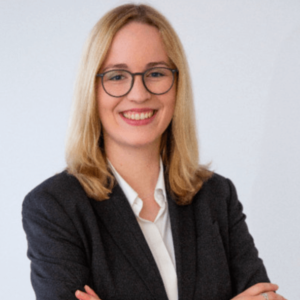 Self-employed sales representative for HORBACH
For me, the Master in Sales Management was the perfect complement to my practical work in sales. The heart and soul of the SMD lecturers could be felt in every event and in every conversation. As a student, I always felt supported and challenged, both professionally and personally. Today I work as a financial planner for HORBACH Wirtschaftsberatung GmbH. Especially in the current times, it is becoming clear how digitalisation, for example, affects sales. The understanding of the change in the sales role gained in the Master's programme is therefore essential for me.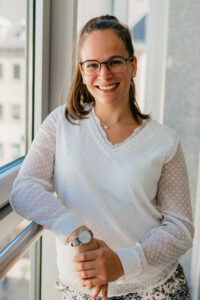 Key Account Manager at 3M
The concept of the Sales Master's with its combination of scientific concepts and a strong practical orientation was decisive for my decision. Already during my studies, I had the opportunity to gain practical experience as an intern and working student at the multi-technology group 3M in Sales Excellence and Business Development. Today, I am in charge of the business with our key accounts Audi and Porsche in the Key Account Management of 3M. If you are interested in sales management and would like to have the opportunity to gain in-depth knowledge of sales processes as well as exciting insights at leading companies, I recommend the Sales Management Master's programme.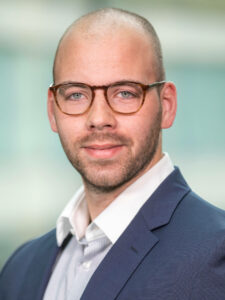 You will see how valuable a degree in Sales Management really is when you start your career, because sales is simply everywhere! With its "research-teaching-practice" philosophy, the study content at SMD is not only taught in an up-close and up-to-date manner, but also provides sustainable learning through innovative courses, which I can still implement directly in my job as a salesperson for large-scale IT projects. I am grateful to the dedicated professors and the entire team for this and recommend this degree programme to anyone who likes to think "outside the box" when shaping their career path and doesn't want to stop learning!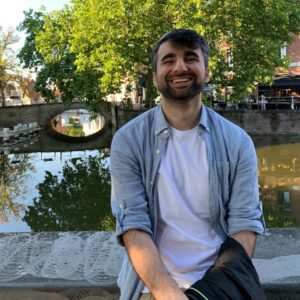 Regional Sales Manager ALDI SÜD
The Sales Management Master prepared me perfectly for my career entry. The SMD has a huge network of dedicated corporate partners. They bring exciting questions from the real world, for which we students were able to find answers and work out solutions. The courses were all incredibly enriching: in small groups, for example, we worked on self-presentation or negotiation skills.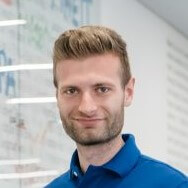 Sales Development Manager, Vorwerk
The Sales Management Master was the best decision. During our studies we dealt with many practical issues, for example in study and research projects. Here we were able to work on solutions together with companies and thus also establish contacts with the partner companies of the Sales Excellence Circle. In retrospect, I benefited greatly from these valuable contacts: I was able to start working for one of the SMD practice partners directly after completing my Master's degree. I am very grateful for the opportunities that the Sales Management Master opened up for me - and I still look forward to returning to the Sales Management Department for the Master selection days, for example, and supporting the team in its great work!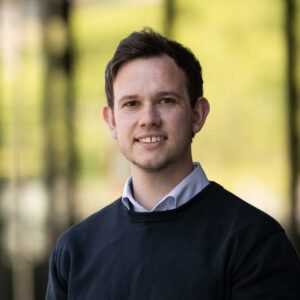 SAP Trainee at PwC Germany
The Master's programme in Sales Management at SMD optimally prepares Bachelor's graduates with an affinity for sales for their career entry. Particularly noteworthy is the consistent focus on practice. The very dynamic environment - always with its finger on the pulse of the market - means that cutting-edge topics are constantly finding their way into teaching and research, and you notice right away: this is where the absolute heart and soul is. Personally, the broad network of well-known companies (e.g. for internships or the final thesis) and the special focus on training important soft skills helped me a lot.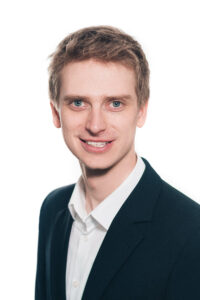 I chose the Sales Master's programme not least because of the extraordinarily close and good support provided by the SMD. With three young, renowned and really motivated professors and a large chair behind them, all the lectures and seminars offered are set up in a great concept and are just as well supported; be it seminars with the cooperation partners from practice or lectures by foreign professors on current research focuses. After completing my Master's degree, I joined a medium-sized company as a junior analyst in the Sales Excellence department - there I can use my acquired knowledge profitably. What I learned made it easier for me to analyse many issues; I can look at them from different angles. Looking back, I would recommend the Master's to anyone who can identify with sales topics (the Master's is definitely not only designed for operational selling)!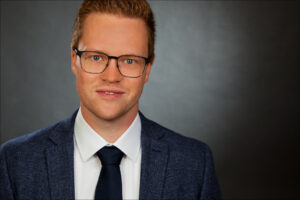 Master of Science - Sales Management
The study program Sales Management belongs to the competence field SMD