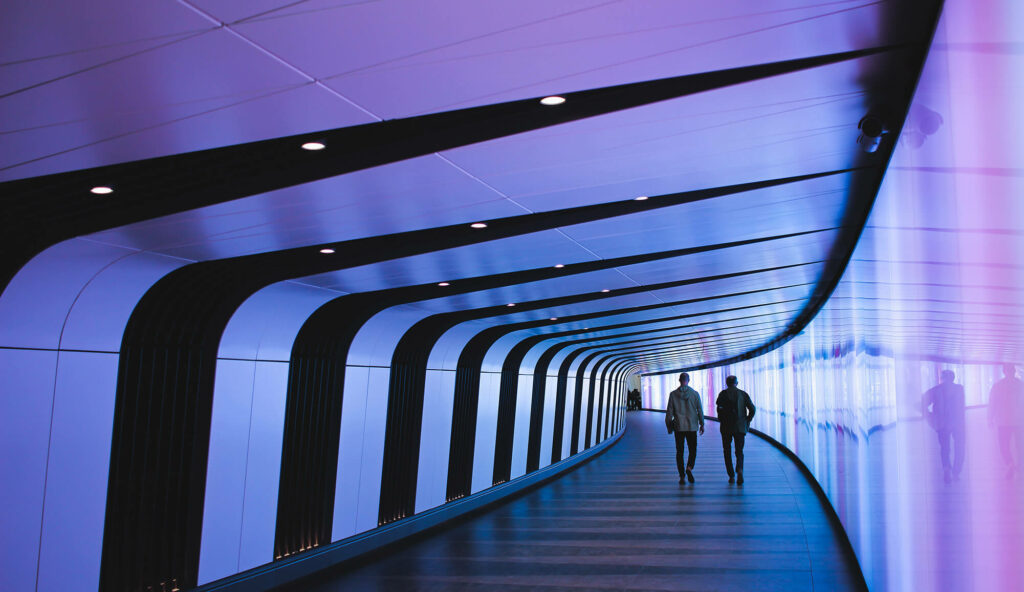 The Faculty of Business and Economics has set itself the goal of being the central economic entrepreneurship competence on campus and in the region. To promote the start-up culture, we offer – also in cooperation with various faculties of the RUB, the Worldfactory and other partners from science and industry – numerous teaching and further education programmes, advisory and networking opportunities. With our integrative "Bochum Model", which combines business and economics expertise, we also support the interdisciplinary development of our students and researchers into entrepreneurial personalities. In this way, together with the active start-up scene in the Metropole Ruhr, we create a transfer of knowledge and technology in business, science and society.
The module focuses on teaching soft skills as well as professional competences that are fundamental for success in the field of entrepreneurship. Students learn what requirements are placed on entrepreneurs and promising business ideas in practice. Students are supported in working out these requirements and preparing for their own start-up. Concrete methods are taught that are relevant for the practical implementation of start-up ideas. This gives students the opportunity to gain a deeper understanding of the meaning of the term entrepreneurship. In doing so, they critically and well-foundedly deal with their personal motivation to become an entrepreneur themselves in the future.
Prof. Dr. Michael Roos, Nicholas Schmidt
This course provides an introduction to academic research in the fields of innovation and entrepreneurship, with an emphasis on empirical work.
Joint workshop of the Faculty of Economics and the engineering faculties of the RUB for doctoral students. The focus of this event is on the topic of start-ups. The founding team "PHYSEC" got to know each other during this event.
Dr. Andreas Bonse, Dr. Fabian Schmitz, Dr. Anna Talmann, Prof. Dr. Nicola Werbeck
Content-related support and coaching of the founders, especially with regard to organisational and strategic aspects as well as with regard to the development and expansion of their network. Provision of resources; for example in the form of premises, software, equipment or access to students as assistants, interns or for project-related collaboration in the form of theses.
Mentoring promotes the exchange of knowledge and experience, it steers thinking in new directions and supports networks." This is how the WORLDFACTORY START-up Center advertises its mentoring programme on its website. Following this motto, we are currently supporting the young start-up Dormciety as part of the WSC's mentoring programme, which emerged from the faculty's own entrepreneurship activities to create networks and thus enable the founding team to follow new paths for successful further development.
Lea Decker, Prof. Dr. Nicola Werbeck
"The "Entrepreneurial Idea Competition" is aimed at RUB students (Bachelor, Master, PhD) with innovative ideas from science and research. "Whether flyer, poster or idea sketch, there are no limits to your imagination. set. Send us a meaningful presentation of your founding idea and win 1,500 euros! In addition, you will be given the opportunity to give your best in a creative video pitch within 2-3 minutes. all out in a creative video pitch. Send us an appealing video and use the opportunity to opportunity to prove that your idea should be promoted!"
Lea Decker, Prof. Dr. Michael Roos, Nicholas Schmidt, Dr. Fabian Schmitz, Dr. Anna Talmann, Prof. Dr. Nicola Werbeck
Contact
Dr. Anna Talmann
Leiterin Kommunikation und Transfer
Room GD 03/173
Phone.: 0234 32-26969
E-Mail: anna.talmann@rub.de
Office hours: currently by appointment only