As the subject "project management" is becoming increasingly important in professional practice, we have created an offer for you. During your studies, you could also intensively inquire more about the theme and at the same time obtain a certificate from the Faculty of Economics.
The concept is aimed at advanced undergraduate students in the degree program Management & Economics. The course takes place in each summer semester on various topics revolving around management and economics.
Starting with a block course which provides students with the rudiments of project management, presentation techniques and different analytical methods for handling case studies. At the same time, the course subsequently deals with the application process, such as preparing an assessment center. Moreover, different company representatives deliver context-relevant practical lectures. On the third day of the course you receive a comprehensive training in your project (by the respective project sponsors) and get to know your team.
Thereafter you handle a real project over a period of eight weeks, together as a team with other students and have the opportunity to establish interesting contacts with company representatives.
The choice is yours!
You can either have your project work credited as an internship in the subject " Angewandte Wirtschaftswissenschaftliche Kenntnisse " with 10 ECTS points (ungraded). Please note: You must have completed the 2nd semester before you can have the module credited as an internship!
or
You can have the course credited as a compulsory elective module " Projekte in Wissenschaft und Praxis " with 10 ECTS points (graded).
In both cases, you will receive a graded certificate of participation "Project Management" for your application documents.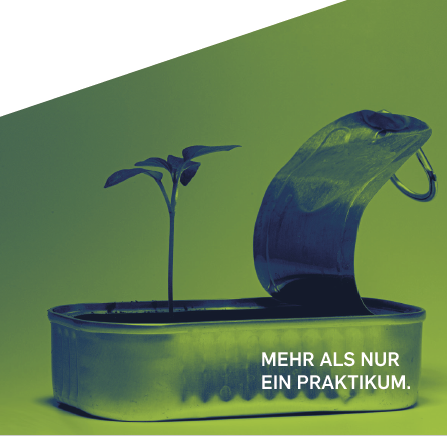 The number of participants is limited!
Topic in summer semester 2022:
Entrepreneurship and Transformation
Previous main topics
Options for action and market processes in regulated and unregulated markets

Entrepreneurship, innovation and succession

Digitalisation and change management

Energy and Innovation

Industry 4.0 and Craft 4.0

Agile management and organisational design

Foundation, innovation, leadership
Project-based internships