Welcome to the Career Center of the faculty of Management and Economics.
In our faculty-internal Career Center, which we offer in cooperation with JobTeaser, you can log in with your usual RUB login data and then:
create your personal profile and be found by recruiters
upload your application documents and apply for jobs via the platform
Define search criteria for internships / working student positions / entry-level jobs and theses 
Get to know different jobs / companies and sectors
Get to know the cooperation partners of our professors and find job offers from alumni of the faculty.
And much more, such as tips on how to optimise your CV and prepare for a job interview.
Of course, you are not obliged to use our Career Centre, but we would like to encourage you to register on the platform and benefit from our network.
If you have any questions, please contact our Internship Office.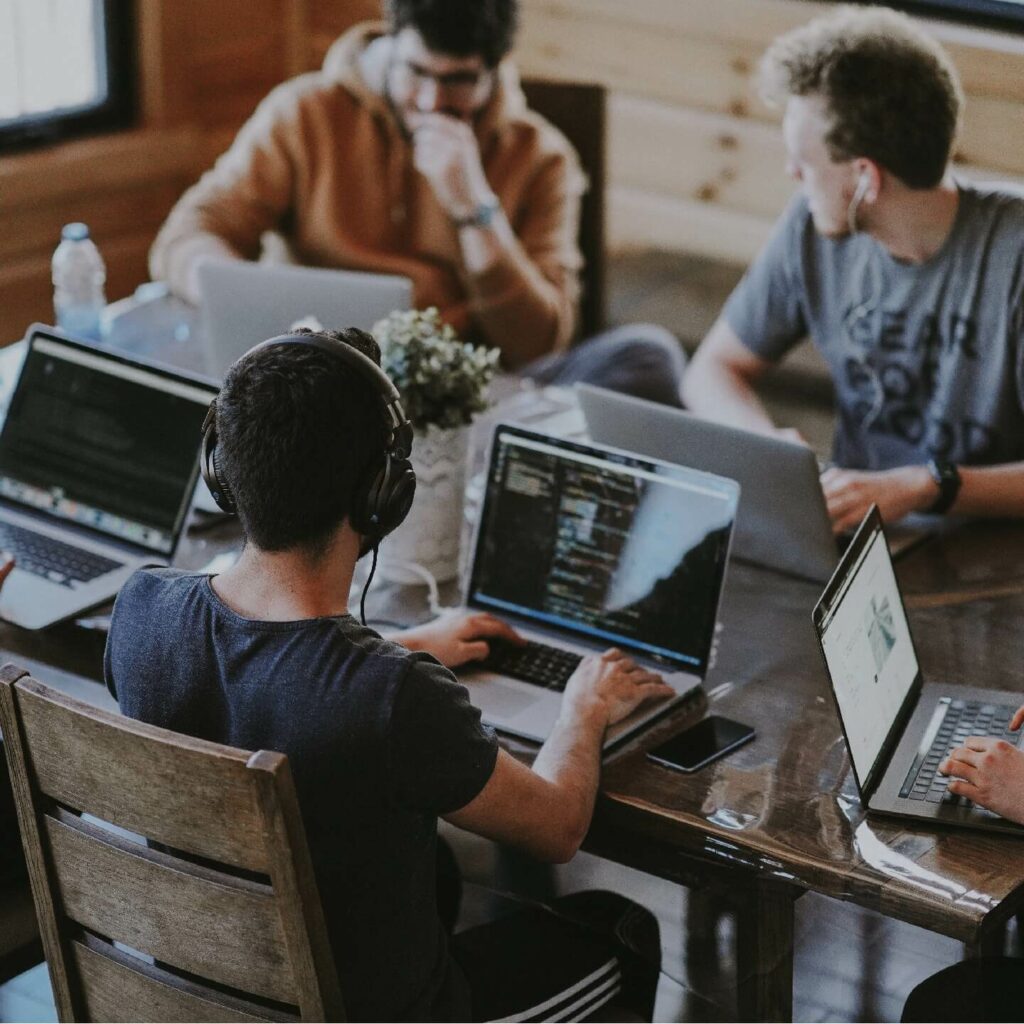 Auf unserer digitale Recruitingplattform, dem Career Center der Fakultät für Wirtschaftswissenschaft der Ruhr-Universität Bochum, das wir in Kooperation mit JobTeaser anbieten, können wir Ihnen folgende Inhalte anbieten:
Sie können Studierende im Intranet der Fakultät für Wirtschaftswissenschaft ansprechen und offene Stellen, Praktika oder Abschlussarbeiten ausschreiben. D.h. Sie veröffentlichen und verwalten Stellenangebote exklusiv für Studierende der Fakultät direkt und autonom aus Ihrem persönlichen Adminbereich. Filtern Sie die Interessen der Studierenden, z.B. nach gesuchter Stelle, Verfügbarkeit und Vertragsdauer.

Ihre Angebote werden unseren Studierenden immer bevorzugt angezeigt.

Sie haben Zugriff auf das Bewerbungsmanagement inklusive der Statistiken wie Views und Klicks auf Ihre Angebote.

Durch Ihr leicht pflegbares Unternehmensprofil können Sie über eine benutzerfreundliche Software Ihr Unternehmen präsentieren und Ihre Marke stärken, indem Sie beispielsweise die wichtigsten Zahlen und Fakten, Fotos oder sogar Videos (z.B. zu Berufsbildern) einstellen.
Sie haben die Wahl: 
Legen Sie unverbindlich und kostenlos ein Unternehmensprofil an 
oder 
veröffentlichen Sie lediglich Stellenangebote.
Wir freuen uns sehr, Ihr Interesse geweckt zu haben. Falls Sie Rückfragen haben, wenden Sie sich gerne an Frau Dr. Anna Talmann.
On our digital recruiting platform, the Career Centre of the Faculty of Economics at the Ruhr University Bochum, which we offer in cooperation with JobTeaser, we can provide you with the following content:
You can address students on the intranet of the Faculty of Economic Sciences and advertise vacancies, internships or theses. I.e. you publish and manage job offers exclusively for students of the faculty directly and autonomously from your personal admin area. Filter the students' interests, e.g. according to the position you are looking for, availability and contract duration.
Your offers are always displayed preferentially to our students.
You have access to the application management including statistics such as views and clicks on your offers.
Through your easy-to-maintain company profile, you can present your company and strengthen your brand via user-friendly software, for example by posting the most important facts and figures, photos or even videos (e.g. on job descriptions).
The choice is yours:
Create a company profile without obligation and free of charge
or
only publish job offers.

We are very pleased to have suscitated your interest. If you have any questions, please contact Dr. Anna Talmann.