Timetables & Module Manuals
Info about the start of the summer semester 2022
Dear students, we are happy to finally see you back on campus this summer semester 2022. As you can see in the timetables, the majority of courses will take place on-campus. On campus and in all RUB properties, the "3G rule" (3G "geimpft, genesen, getestet" in German) still applies. You must carry the proof of your 3G status and proof of identity (ID card, passport) with you at all times. The RUB reserves the right to check your 3G status. For proof of the 3G status the following applies: Fully vaccinated / recovered persons: Persons are considered fully vaccinated 14...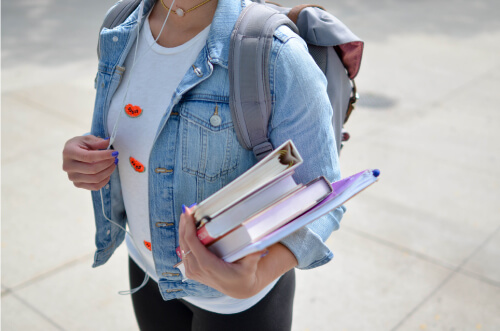 Quick help with questions
Please continue to check our news page and the pages of the individual chairs regularly. We also communicate important information via the Moodle courses we have set up for students. If you have any questions, please feel free to contact the Student Advisory Service at any time.
Hinweis: The Bachelor programme Management and Economics and the Master programme Management and Economics have new examination regulations for all students enrolling in winter semester 20/21. Both module handbooks mainly refer to those new examination regulations. Kindly check the examination office's website for further information: https://www.wiwi.ruhr-uni-bochum.de/pruefungsamt/studium/index.html.de

Here you will find the module handbooks for the summe semester 2022.
Please notice that our module handbooks are updated regularly. Changes can occur and have to be taken into consideration!
Forms of examination approved by the examination board - Summer semester 2021
Forms of examination SoSe 2021
Here you will find the schedules for the summer semester 2022. Please notice that you can find further information on the chair website.
Schedule elective courses Management and Economics
Schedule elective courses Management
Schedule spezialisation courses
SS 2022 - Date 31.03.2022
Schedule elective courses Economics
Schedule further lectures - Master Management
Schedule elective courses FAACT
further lectures/courses Economics
Courses uploaded by Chairs
START-Programm der Fachschaft
Further ranges of Services
Students from other faculties
lectures/courses for students from other faculties
Here you can find all important documents and dates relating to the PhD studies.
Click here to see the module handbooks from the previous semesters.
Click here to see the course schedules from the previous semesters.
University Language Centre (ZFA)
In close cooperation with the WORLDFACTORY Start-up Center, the Center for Economic Education (ZföB) offers various courses on the topic of business start-ups.