PART-TIME MASTER PROGRAM
ACCOUNTING & AUDITING
Master of Science (M.Sc.)
(1-subject Master)
The part-time Master's program in Accounting and Auditing at the Faculty of Management and Economics at the Ruhr-Universität Bochum and the Faculty of Economics at the Westfälische Wilhelms-Universität Münster is aimed at employees of auditing companies who want to prepare for the auditing exam and the profession of auditor on a part-time basis. It represents a decisive step on the way to a career as an auditor by dovetailing theory and practice. This program is unique because the part-time master's program provides an excellent link between the requirements of business practice and current research findings, ensuring excellent preparation for the auditing exam in Germany.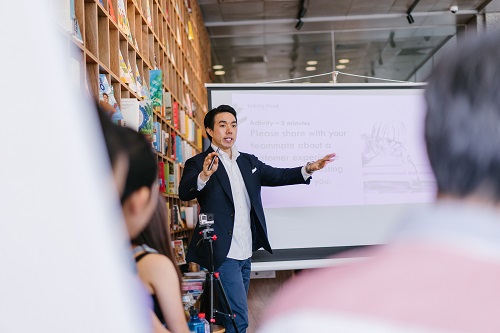 Information about the study program
Absolventin (2019) im Controlling eines Großkonzerns
"Für alle die Interesse haben in den Bereichen Rechnungswesen, Finanzen oder Controlling zu arbeiten, ist der Studiengang FAACT sehr zu empfehlen. Gerade in der Praxis ist es wichtig Kenntnisse aus den verschiedenen Bereichen aufzuweisen, da es viele Schnittstellen untereinander gibt. Der Studiengang FAACT bietet ein umfangreiches Lehrangebot auf diesem Gebiet und ist somit eine gute Ausgangslage für einen erfolgreichen Berufseinstieg."
Absolvent (2018) im Corporate / Investment Banking einer großen deutschen Bank
"Rückblickend ist mein Studium mit Spezialisierung Accounting, Finance & Taxation sehr spannend und sowohl inhaltlich als auch persönlich prägend gewesen. Die Studienfächer haben mir ein breites Rüstzeug für meine heutige berufliche Tätigkeit im Corporate Finance Bereich einer großen deutschen Bank geliefert und boten gleichzeitig viel Spielraum für die individuelle Auswahl von Themenschwerpunkten. Insbesondere die Verzahnung unterschiedlicher theoretischer Inhalte in den einzelnen Modulen habe ich als sehr spannend empfunden und hat es mir deutlich erleichtert, bestimmte Fragestellungen in einem übergeordneten Kontext zu sehen und zu bewerten bzw. diese erklären zu können."
Absolventin (2018) in der Wirtschaftprüfung einer großen Wirtschaftsprüfungsgesellschaft
"Ich habe mich dazu entschieden mein Studium an der RUB zu absolvieren, da eine große Auswahl an Modulen in den Bereichen Accounting, Finance und Taxation angeboten wird. Dadurch konnte ich von Anfang an meinen Schwerpunkt in diesen Bereichen setzen und mich im Laufe meines Studiums spezialisieren. Diese Fokussierung im Studium hat mir bei meinem Berufsstart in der Wirtschaftsprüfung geholfen. Die im Studium gelernten Inhalte konnte ich in meinem Beruf praktisch anwenden sowie mein Wissen weiter vertiefen."
Content
Key points of the master program Accounting & Auditing
The Master in Accounting and Auditing is aimed at employees of auditing companies who want to prepare for the WP exam and the profession of auditor while working. By dovetailing theory and practice, it represents a decisive step on the path to a career as an auditor.
The aim of the master is to promote a new generation of auditors with the best preparation for the demanding WP exam. This includes that the course of study is designed in accordance with § 8a WPO in such a way that three of the examination credits obtained in the course of study can be recognised towards the seven examination credits to be obtained in the auditor's examination. The course specifically prepares students for the remaining four examinations. The study programme is open to employees of any auditing firm, provided that the personal requirements are met.
Program
Lecturers
Target group
Benefits
Download
Master program in Accounting and Auditing
Contact
Dr. Andreas Bonse
ASBM Accounting School Bochum Münster gGmbH Managing Director

Phone: 0234 3225318
E-Mail: asbm@rub.de
Room: GD 03/526