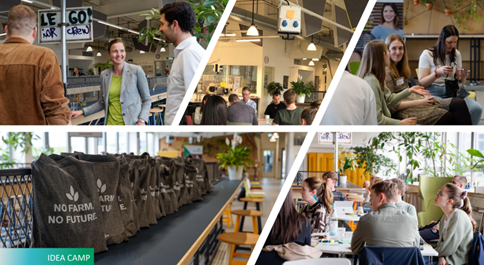 Growth Alliance Idea Camp
On May 08, 2023, the Chair of Entrepreneurship and Innovative Business Models, together with Rentenbank and Tech Quartier, organized the Demo Day of the Idea Camp in the Makerspace at RUB. Eight teams presented their results to the jury, which consisted of Prof. Dr. Stefanie Bröring, Dr. Christian Bock, Dr....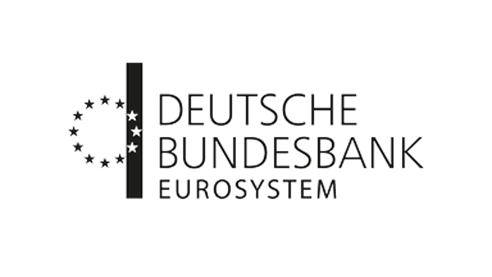 21. Sommerworkshop der Deutschen Bundesbank für Studierende
Vom 26. Juni bis 7. Juli 2023 bietet die Deutsche Bundesbank Studierenden der Wirtschaftswissenschaft im Masterstudium die Möglichkeit, an einem zweiwöchigen Workshop "Europäische Geldpolitik in der Praxis" teilzunehmen, um ihr universitäres Wissen durch den Blick hinter die Kulissen einer großen Zentralbank zu ergänzen. Weitere Informationen zu dem Workshop finden Sie...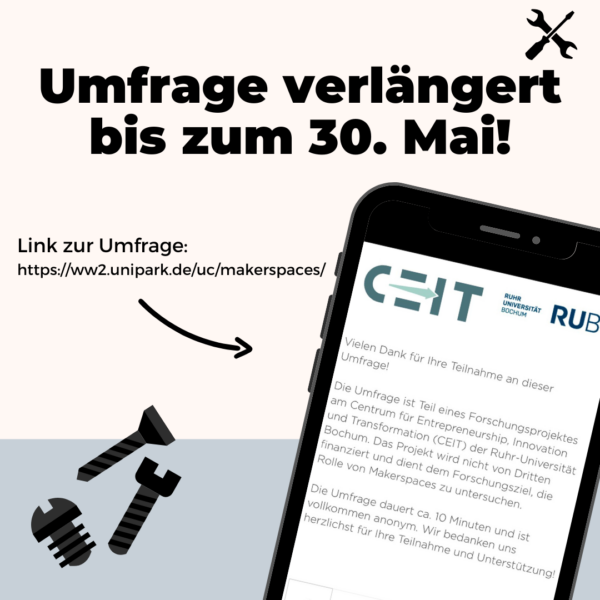 Survey extended: Study participants wanted on the benefits of makerspaces
Dr. Vera Jahn is currently conducting a survey among hackers to find out how makerspaces can help their users to develop hacks and market them economically. The survey is part of a research project that investigates whether makerspaces have an impact on start-up activities in a region. The project is...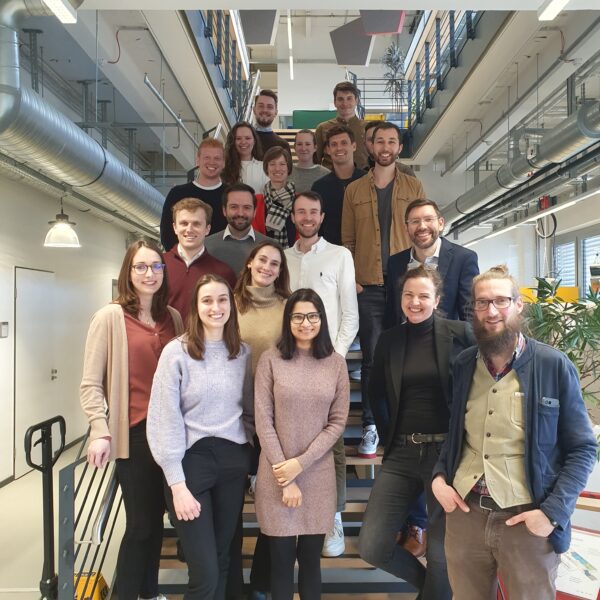 Joint PhD Seminar with Prof. Dr. David Bendig (WWU Münster)
On March 27, 2023, a joint doctoral seminar of the Chair for Entrepreneurship and Innovative Business Models by Prof. Dr. Stefanie Bröring took place together with Prof. Dr. David Bendig and his team from the REACH EUREGIO Start-up Center (WWU Münster). The visit at the CEIT served to discuss research...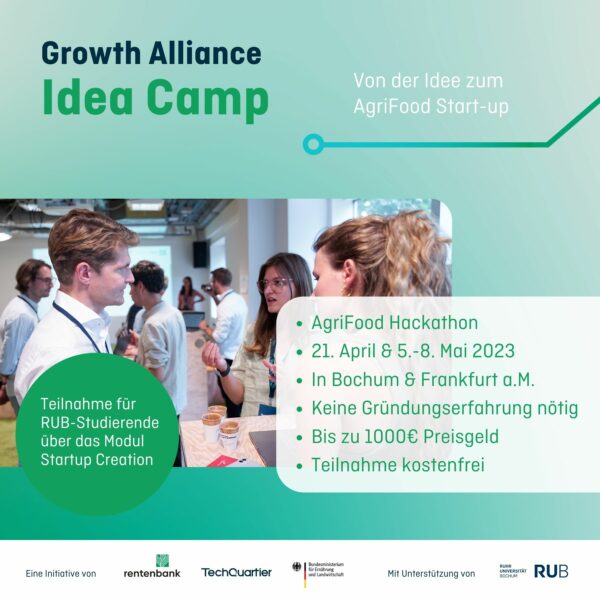 Your start-up idea for the future of agriculture and food
Become part of the GrowthAlliance Idea Camp and spend four days working with the help of experts from entrepreneurship, agribusiness and food industry on ideas for a more sustainable future! Rentenbank, TechQuartier and the federal ministry of food and agriculture with support of the Ruhr-Universität Bochum invite interested to a...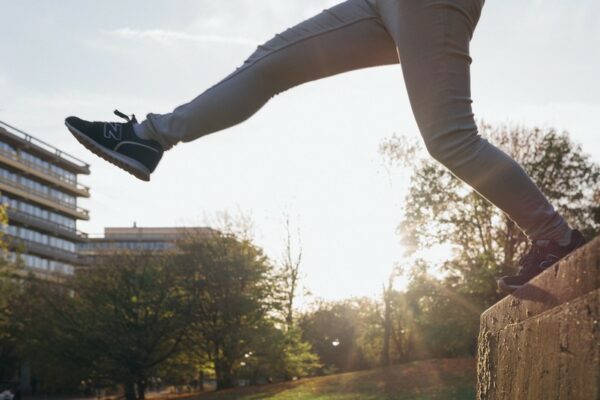 Ideenwettbewerb - Mit Gründungsidee in die USA reisen