Center for Entrepreneurship, Innovation and Transformation.
In times of economic upheaval, it is important to develop new business fields through innovation, business creation and start-ups, but also to ensure economic sustainability of traditionally successful companies and institutions. Overall economic challenges such as crisis management, transformation of the energy system, digital transformation or the increasing number of new businesses are regionally reflected in many different ways.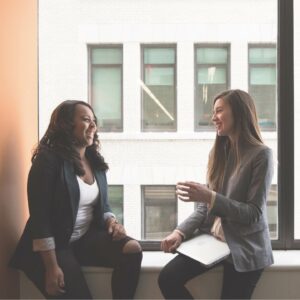 The Faculty of Management and Economics of the Ruhr-Universität Bochum established the CEIT to develop future perspectives in a regionally networked manner and to unite those who are interested in the topics of entrepreneurship, innovation and transformation. The CEIT, with its combination of management and economic expertise, intends to serve as a connecting element and catalyst for economically profound projects in research and practice.
The CEIT's fields of activity  are defined by the following functions:
The CEIT conducts research in the fields of entrepreneurship, innovation and transformation and initiates projects in cooperation with other members of the faculty.
The CEIT makes it easier for students, graduates and researchers to take the step into founding a company.
The CEIT designs teaching and advanced training courses in its subject areas and establishes networks with political and economic actors
for mutual knowledge transfer.
The CEIT accompanies entrepreneurs and companies throughout the entire life cycle in order to increase resilience of different operational functions (sales, financing, risk management, etc.).
The CEIT defines itself as a catalyst for the pooling of competences for research-focused innovative projects and initiates inter- and transdisciplinary projects at the RUB and within the University Alliance Ruhr. Furthermore, it supports the identification of projects with a potential for commercialisation and spin-offs.
The CEIT informs people inside and outside the university about activities at the RUB in the areas of entrepreneurship, innovation and transformation and, if necessary, refers them to other contact persons. For this purpose, a signpost has been set up on the website.
Interested in working at CEIT?
Further thematic fields of competence
Sales Management Department
Centre for Environmental Change, Resources and Energy
Centre for International and Spatial Economics
Finance, Accounting, Auditing, Controlling, Taxation